Dr. Parakrama Dissanayake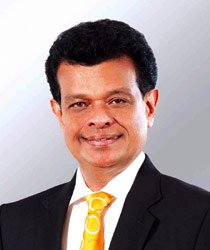 Welcome to the newly redesigned website of the Colombo International Nautical and Engineering College (CINEC). This site is shaped by our commitment to provide adequate and relevant information to students and parents who are looking for a suitable institution for higher education.
One of the oldest and most acclaimed institutions of higher education in Sri Lanka, CINEC was established in 1990 as a Maritime Academy, and has since then diversified into other educational activities. CINEC now offers educational programmes leading to Bachelors, Masters and Doctoral degrees in various disciplines from accredited foreign universities. The University Grants Commission and the Ministry of Higher Education of Sri Lanka have approved CINEC as a Degree Awarding Institute for the purpose of developing Higher Education leading to the conferment of specified degrees.
The main campus of CINEC is located in Malabe, a quiet picturesque suburb in the capital city of Colombo, with branches in popular suburb Nugegoda, Jaffna in the north and Trincomalee in the East of Sri Lanka. CINEC has also expanded its base by establishing and managing the national maritime training institutes in Fiji and Seychelles.