Prof. Capt. Nalaka Lakmal Jayakody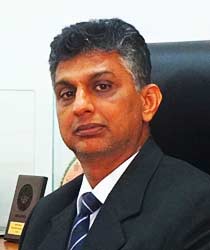 Welcome to the CINEC website which describes the range of courses and different activities conducted at CINEC and its branches. CINEC was established in 1990 with the aim of becoming an excellent seat of learning for the maritime industry. Since then CINEC has expanded into many other areas of higher education, including degree programmes in several disciplines from recognized foreign universities. CINEC is also approved by the University Grants Commission and the Ministry of Higher Education to award degrees in specified fields of study.
Recognizing that the quality of student experiences derives from more than academic study, we encourage students to join and actively participate in extracurricular activities, making use of the various sports and recreational facilities available,
CINEC operates under Quality Management Systems which ensure that our students receive an unparalleled education and guarantee the adherence to quality standards throughout the organization.
We invite you to make use of our website to become acquainted with CINEC.